I am thrilled to announce the launch of the Stuart St James Affiliate Program, a revenue sharing and wealth building plan that generates monthly recurring passive income in real estate.
Darin Thompson here, Broker and Owner of Stuart St James. I'm excited to personally share this launch announcement with you, fill you in on all the details, and invite you to become an affiliate.
Real Estate Brokerage Affiliate Marketing Basics
If you're not familiar with affiliate marketing, it's pretty simple, and if done right with integrity and authenticity, it can be a fantastic way to generate passive income (i.e. you put in some effort on the front end and enjoy the fruit of that effort in the future on autopilot).
Affiliate marketing involves you making useful recommendations to your audience and/or network. Simply share your custom affiliate link to a product or service, whenever someone purchases that product or service after clicking on your link, you earn a commission.
The audience can be anyone, in the case of this Program, the audience is licensed Massachusetts real estate agents who need to join a brokerage. When you sign up for our affiliate program, we'll give you a custom affiliate link, simply a URL to our website. You can share that link with your audience, network, and people you know. When the link is clicked, that person will land on our website, if they end up joining our brokerage on that day or anytime in the next 2 months, there's some fancy real estate affiliate software we use that will credit you with bringing that agent on board, and you'll get paid.
You'll generate monthly recurring passive income for the lifetime that agent is active with us. You do not need to be a licensed real estate agent to become an affiliate.
That's how to make money in real estate affiliate marketing.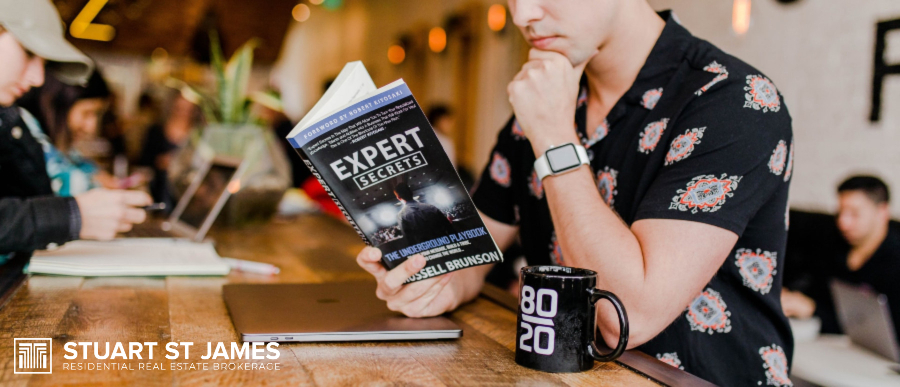 Getting Started in Real Estate Affiliate Marketing with the Stuart St James Affiliate Program
Simply put, if you refer a Massachusetts real estate agent to Stuart St James and they join the brokerage, we will pay you 10% of their monthly agent plan fee.
We currently offer two monthly subscription plans to agents, Launch at $97 per month and Elevate at $147 per month – all the details of our 100% commission plans are transparently laid out on our real estate agent careers page.
The source of the passive income we pay affiliates is a portion of the monthly subscription revenue from referred agents. So your affiliate commissions are recurring monthly and in no shape or form tied to a referred agent's gross commission income (GCI) on transactions they close – remember, Stuart St James is a 100% commission real estate brokerage and we don't touch the GCI an agent generates and never will.
Joining Stuart St James through your affiliate link and/or the fact you earn an affiliate commission does not in any way change the monthly agent fee your referred agent pays.
The passive income you make is stackable (i.e. the more agents you refer and who join, the more month over month growth in affiliate payouts you will realize), and, the recurring passive income is lifetime in nature (i.e. so long as the agent you referred to Stuart St James is active with us, you'll be paid monthly).
Recurring, stackable, lifetime – pretty neat!
You do not need to be a licensed real estate agent to participate in the Program. If you know anyone with a real estate license in Massachusetts or have anyone with a Massachusetts real estate license in your audience, you would be a good fit to become an affiliate and refer real estate agents in your network to Stuart St James.
I'm a fan of the scale and power of affiliate marketing and getting behind products and services I actually use and can vouch for personally. With Stuart St James, I've tried to make it easy to recommend the brokerage. The model we provide real estate agents is undeniably best-of-breed, unlocking access to 100% commission, and operating in a no-nonsense no-hassle manner while using modern and efficient technology and automation, really resonates with real estate agent entrepreneurs.
I strived to take a refreshing approach to comprehensively and transparently laying out the brokerage and recruiting new agents – I'm really proud of this approach, which I describe more fully in my Real Estate Brokerage "PASO" Marketing Framework.
Every single brokerage I've studied is, at best, ambiguous and vague, and at worst, misleading, about how commission is structured and the fees agents will pay. Stuart St James is different, I created a brokerage built on integrity and transparency that affiliates are happy and proud to recommend.

Darin Thompson, Broker and Owner, Stuart St James
Ultimately, our business model, the transparency with which we operate, and the ease for an agent to run and grow their real estate business with us along with the use of automation and modern technology make it easier than ever for you to recommend Stuart St James as a real estate brokerage you can joyfully stand behind.
Real Estate Brokerage Revenue & Profit Sharing Models and Passive Income Generation
Not surprisingly, ahead of launching the Stuart St James Affiliate Program, I spent a lot of time looking at the revenue sharing, profit sharing, and wealth building models of other real estate brokerages.
Along with that background, for years I've been a student of affiliate marketing and passive income generation done right – in my opinion, Pat Flynn of Smart Passive Income sets the high bar in this space for his integrity and authenticity. Pat is someone I want to emulate and his teachings definitely shaped the simplicity, straightforward nature, and authenticity of the Affiliate Program.
I set out to create something different and an industry-first.
The "lifetime" nature of affiliate payouts is common, affiliates only get paid if the referred agent is active with the brokerage, that's a reasonable staple of any program.
However, all the real estate agent referral programs currently out there are premised off the agent (1) producing transactions and (2) the brokerage taking a portion of an agent's GCI or transaction fee to fund referral payouts. Passive income generated from these programs is not consistent or recurring, because it's based on production that's inherently lumpy, and, unnecessarily cuts into a real estate agent's GCI, something I don't want to do.
It's in these two areas where I've created something fundamentally different.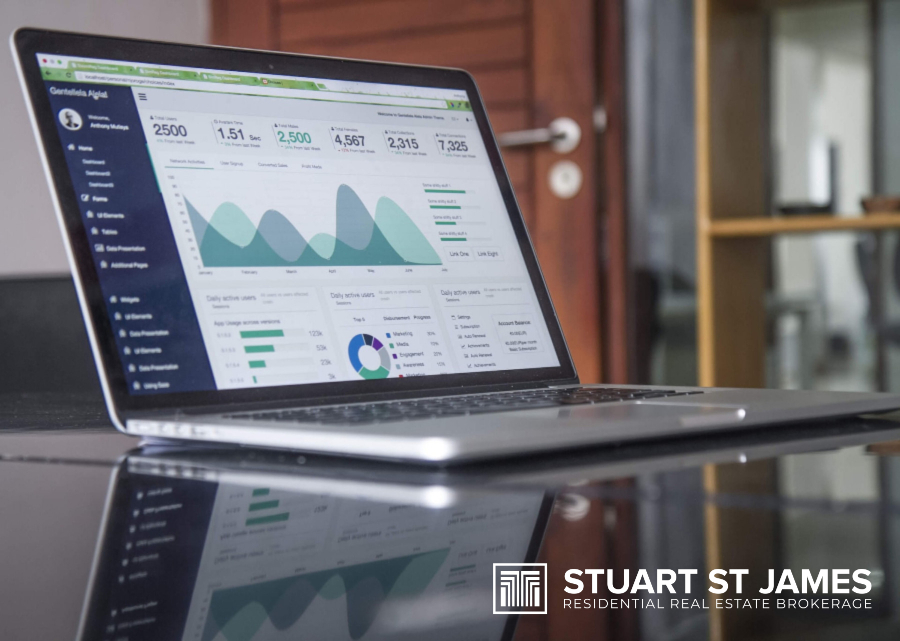 Real Estate Brokerage Revenue & Profit Sharing Model Comparison
To help articulate how and where the Stuart St James Affiliate Program is different, I wanted to compare and contrast real estate brokerage revenue sharing programs against what I'm launching.
Because I personally spent time at Keller Williams earlier in my real estate career, and several current Stuart St James agents came from Keller Williams, I naturally took a hard look at their Profit Share plan. Also, I've heard from several prospective agents recently about the eXp Realty Revenue Share program. So I'll focus on those two.
Keller Williams Profit Share Alternative
The Stuart St James Affiliate Program is a Keller Williams Profit Share alternative.
How does profit sharing work at Keller Williams? The Keller Williams (KW) wealth-building system has a long tenure, and while there are several fundamental differences in structure from the Stuart St James model, most notably in the source and availability of funds to pay affiliates, I do like the fact KW mentions "passive income" in their Profit Share messaging.
The source of funds for KW Profit Share is money KW associates who haven't yet met their cap pay to their market center (or office) on closed deals. The market center uses this money to pay operating expens­es, what's leftover is profit, and it's a portion of that profit (if there is any) that is paid out to affiliates (agents who refer agents to KW and who join and produce). So the agents you refer to KW need to produce and split their gross commission income (GCI) with the KW brokerage (source), and, the office needs to be profitable (availability).
It's subtle but important to mention, you must be with Keller Williams to participate in their profit share program, so it's a stretch to say it's an "affiliate" program.
I spent time at Keller Williams as an agent, the commission structure can be frustrating, having to "cap" each year and expend the mental cycles on this can be tiring. Here's what a Keller Williams commission split looks like, and each year it resets.
64% goes to the agent
30% goes to the Market Center (variable cap)
6% goes to Keller Williams (capped at $3,000)
Regardless of the lumpiness of agent production the KW model is built upon, with Stuart St James, I never want to touch a real estate agent's GCI. The fact the KW program is based on "profit" is sneaky, nothing is guaranteed, especially in the Covid-19 new normal.
eXp Realty Revenue Share Alternative
The Stuart St James Affiliate Program is an eXp Realty revenue share alternative.
The Stuart St James revenue sharing plan differs from eXp Realty in the sense that our affiliate commission payouts are not funded from raking a portion of gross commission income (GCI) generated from the transactions of a referred agent who has not yet capped with eXp – Stuart St James is a 100 percent commission brokerage and we pass all of a real estate agent's GCI to the agent, and we always will.
We do not have the concept of a "split" or a "cap", so our affiliate commission payouts are recurring, not based on when a referred agent closes a deal. Also, our payouts are consistent, as we don't stop paying affiliate commissions once an agent "caps".
The eXp Realty revenue share program is more accurately described as a limited commission sharing program that needs a fair amount of explanation to understand and has some material drawbacks that can be easily overlooked.
I do like the fact that you can refer agents to anywhere eXp has an office, not just your office. What a compelling reason to expand Stuart St James beyond Massachusetts (hint?). And, if you know anything about the history of eXp, being founded by a former KW agent during the global financial crisis (GFC), they rightly correct focusing on "revenue" rather than "profit", but admittedly still miss the boat because that revenue is really just the gross commission income of the agent.
However, I perceive one of the biggest eXp Revenue Share plan drawbacks to be the fact you must be a real estate agent or broker that has an active real estate license held by eXp Realty to participate in their program – so the "lifetime" concept is not only throttled by your referred agent but the affiliate as well.
The Stuart St James Program is a more pure affiliate program in the sense you do not have to be a licensed real estate agent to participate nor have a license held by Stuart St James.
I want to create passive income for affiliates regardless of whether they are a licensed real estate agent or employed by Stuart St James now or in the future. If someone refers an agent that joins the brokerage, and the affiliate "retires", that referred agent isn't any less valuable, the affiliate's referral isn't any less valuable, I believe I still need to honor that referral. 
The Best Massachusetts Real Estate Affiliate Program for Monthly Recurring Passive Income
I really wanted to put together the best real estate affiliate program to earn passive income. Generating passive income has been on my mind and heart for years.
I'm honored to have the opportunity to make a program available that will allow others to easily generate monthly recurring passive income of their own.
I learned that the reason I get so jazzed about helping others is because of my personality type. I did the 16 Personalities Test (it's free and I highly recommend you do it if you have not) and the insights it gave me about myself were incredibly accurate, and frankly uncanny as I read through the results continuously saying "that's me!". In case you're wondering, I'm an "Advocate" (INFJ-A) personality type – people with this personality type tend to see helping others as their purpose in life. It's been an honor to create and grow Stuart St James as a brokerage for several reasons, and, the Affiliate Program launch is something I'm really proud to do.
While I'll be the first to admit you're not going to get rich from the passive income generated from 1 or 2 agent referrals, yet it's super easy to refer given the technology age we're in, so scale is possible for any affiliate. The Affiliate Program is done right, I can really get behind the fundamental tenants of it (recurring, stackable, lifetime), and I'm proud to be associated with how things are structured.
I'd be thrilled to have you join the Stuart St James Affiliate Program, you can get started immediately here – I'll see you on the inside!