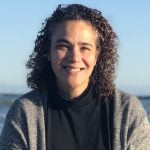 Jennifer Meadows
Massachusetts Real Estate Salesperson
Greater Newburyport Real Estate Salesperson
I was born and raised in historic Lowell MA. Throughout the years I have lived in Lowell, Chelmsford and Newburyport. I also spent time in Florida until New England called me back home. I've spent time in the beautiful mountains of New Hampshire, where I have lived in and owned two historic homes. Please ask me about them! Now I call Salisbury home. I've lived in many places and I can say New England is my favorite place to live!
I know this page is tell you who I am, but I do want to get to know what you want. Are you the person who loves to dream about the perfect house? Do you watch the home renovation shows and know deep down that was meant for you?
I started my real estate journey 31 years ago in 1993 at DeWolfe NE., in Chelmsford MA.
As I had a family I got to live, renew and love many homes. I love old houses, including the two historical homes that I have had the privilege to maintain their character while bringing in modern comfort too.
I've been the consumer, so I understand the enormity of finding just the right home. I also understand what it is like to sit on both sides of the table to buy or sell a home.
Since I have sat at both sides of the table of buying and selling, I know how important it is to have a person work with you to make sure the process goes smoothly.
In addition to historical houses, I love the beach , so I have spent many years in Florida. There, I have been a property owner with my spouse, property manager of multiple single family homes and an avid renovator.
I am back in New England since returning from living in Florida for 20 years and I'm ready to help you find that place you can call home.