Congratulations, if you're reading this, you're probably a licensed Massachusetts real estate agent and you have your first real estate deal!  Top real estate agents in Boston, and across Massachusetts, create real estate transaction velocity and Stuart St James supports that deal flow with smart deal closing technology.
This "how-to" close your first real estate transaction in Massachusetts content comes directly from answering the questions of Stuart St James real estate agents, both newly licensed and experienced real estate agents in Massachusetts.
How to Do a Massachusetts Real Estate Deal (Contract Flow & Process)
Real estate agents, especially newly licensed real estate agents in MA, oftentimes have anxiety with real estate contract flow and a nagging feeling around whether they're doing it "right".  Even experienced agents appreciate validating their process against a tested and proven formula of how to do real estate deals.
To set yourself up for success in closing your first real estate deal, there's no better place to start than the online video real estate training course we give to all agents called "How to Evaluate & Negotiate Real Estate Offers".
The training is approximately 1 hour of content spread across 7 modules of video (screen sharing) and audio accompanied by written content and links to supporting documents.  It's online, self-paced, and available to Stuart St James agents 24/7.
Because this real estate training course literally walks you step-by-step through a deal, it provides a tremendous amount of value and support, especially on your first deals.
The course is packed with "pro tips" and real-world examples, so it's like you have a seasoned mentor walking you through one of their deals showing you the contract flow, a detailed walkthrough of all the real estate forms, how and where to negotiate, and proactive steps you can take to prevent a deal from falling apart – everything you need to bring value to your clients as a real estate agent in Massachusetts.
Supporting Documents Needed to Close a Real Estate Transaction with Your Brokerage in MA
We have a streamlined transaction file checklist for each transaction type (sale, rental, referral).  Stuart St James agents can access these checklists in our corporate Box account.
Brokerages have record-keeping requirements mandated by the state and our all-digital deal closing process pulls together a tidy copy of all transaction documents for your agent records too.
Massachusetts Buyer's Agent Invoice for Services (Commission Statement) and W-9
Not required, but oftentimes helpful for agents, we created an invoice for services template that can be used by agents on buy-side real estate transactions where a formal request of commission needs to be made to the listing brokerage side – this is commonly referred to as a commission statement.  The template contains our EIN and is available in the Documents & Forms > Buy folder of our corporate Box account.  Similarly, Form W-9 is available in that same storage folder should one be requested by a listing brokerage or closing attorney.
Proactively Protect Your Client, Yourself, and Your Brokerage from Wire Fraud
Well before closing, advise your client to stay vigilant to avoid wire fraud schemes.  Here are some tips on how real estate agents can avoid wire transfer fraud:
Confirm wire instructions via an independently confirmed phone number, not over email or via a phone number provided in an email
Be suspicious of any changes in processes, particularly when it has anything to do with money
Advise clients to not trust instructions solely communicated over email, as emails can be spoofed (i.e. hackers can make it look like an email is coming from a real estate agent or closing attorney when it's really not)
Confirm everything in advance, including asking your bank to confirm the name listed on the account number before sending a wire transfer
Verify your transfer immediately after you send funds via wire transfer – we do not recommend closing on a Friday due in part to the fact that authorities like the FBI may not be able to help with wire transfer fraud over the weekend non-banking days
Massachusetts Listing Agent Reminders for Escrow Deposits and Commission Checks at the Closing Table
In our continued efforts to (a) increase the efficiency of real estate transactions (b) reduce or eliminate the possibility of funds not being available at close and (c) eliminate erroneous fees agents or their clients must bear, Stuart St James does not hold earnest money deposits in escrow – all earnest money deposits that accompany an Offer to Purchase, along with additional Purchase & Sale Agreement (P&S) deposits, are held in escrow by the seller's real estate attorney or the closing attorney, not Stuart St James.
Simply guide buyers and/or their agents at the time they make an Offer to Purchase on your listing to make initial earnest money deposits payable to the seller's real estate attorney or the closing attorney, and, guide the attorneys involved in the drafting of the P&S that the additional P&S deposit will be made payable to the seller's real estate attorney or the closing attorney.
Furthermore, how do commission checks at the closing table work? It is your responsibility as a listing agent to work with the seller's real estate attorney, who is responsible for and has the pen on creating the first draft of the P&S, to write into the P&S that the closing attorney will create two (2) commission payouts at the closing table, one for the Buyer's Agent side and one for Stuart St James. Stuart St James will not accept a single gross commission payment and distribute a commission payout to the Buyer's Agent side.
How to Submit Your Real Estate Deal and Get Paid Your Commission
Stuart St James has really leaned into technology and efficiency through automation and modern tools, the deal closing process included, which has led to a better agent experience.
When you close a deal, Stuart St James agents simply visit https://stuartstjames.com/deal/ and submit their deal information along with supporting documentation.
By law, all real estate commissions are made payable to your brokerage and it's your responsibility as a Stuart St James agent to deposit your commission into our Bank of America business operating account for distribution to you.
Gross commission checks are not allowed to be mailed to the Stuart St James office – mailing checks is inefficient and creates massive delays in processing your commission payout.
If you are not able to physically pick up and deposit your gross commission check or facilitate its electronic transfer into our account (at no charge to you, we can accept transfers via wire, ACH, or Zelle), you are welcome to have the gross commission check mailed to your personal address for deposit (with the check still made payable to Stuart St James, of course).
To ensure you're depositing gross commission into our operating account properly, Stuart St James agents read and follow our Agent Commission Deposit memo (available in the Documents & Forms folder of our corporate Box accounts).
To make commission deposits easier and more convenient for agents, Stuart St James agents are able to request a Bank of America Deposit Only ATM card if you anticipate picking up gross commission checks and want a "contactless" way to deposit them into our operating account.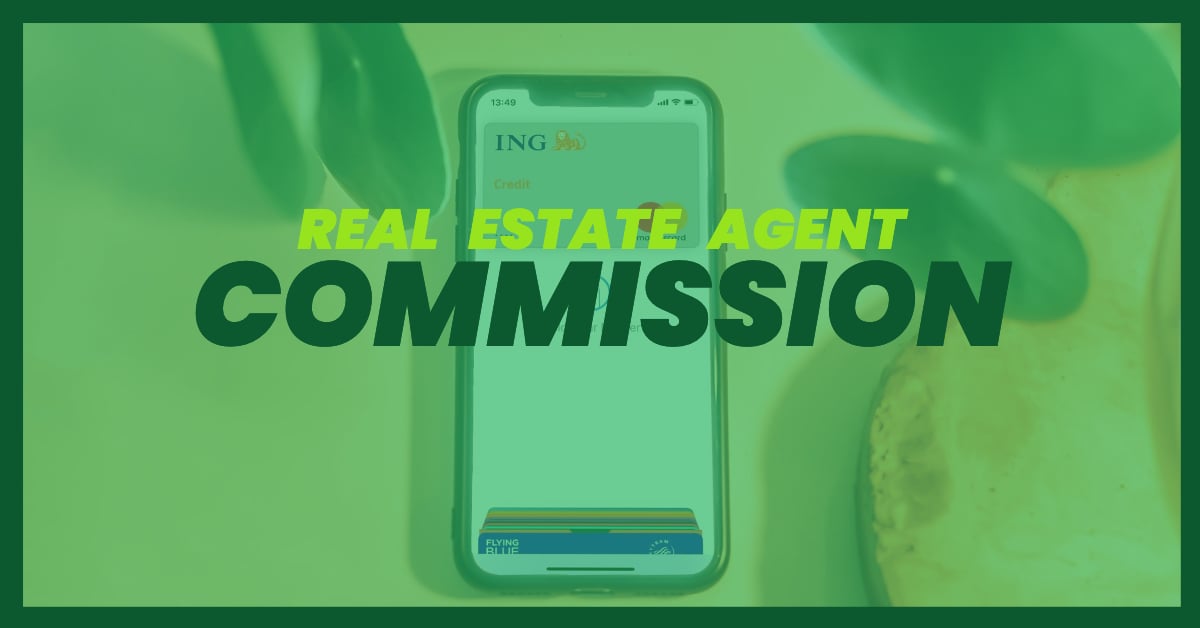 How Quickly Do Real Estate Agents Get Paid Commission After a Deal Closes?
Given the amount of technology and automation we've built into our deal closing process, Stuart St James agents are given the opportunity to get paid quickly and efficiently.
Deposits of gross commission physical checks typically take one (1) banking day to clear our operating account and inbound wire transfers typically clear on the same banking day.
It's at https://stuartstjames.com/deal/ you will tell us how you would like your commission distributed to you, we provide two convenient options for agents:
Direct Deposit (free for our agents and takes 2 banking days to any bank)
Wire transfer ($30 fee and is oftentimes same day to any bank)
If you're providing wire transfer account credentials, take note that some banks (not all) have two (2) different routing numbers, one for electronic ACH transfers and another for wire transfers – there's a difference, so be sure to provide the correct routing number if your bank indeed has two (2) different routing numbers.
While we previously made use of mailing commission checks via BillPay, the delays along with the potential loss or theft involved with postal mail prompted us to invest in our agents and make Direct Deposit to any bank free to team members – the efficiency creates a far better agent experience too!
How to Close My First Rental Deal in MA?
What do you need to get a payout on a rental deal (in terms of paperwork)?
When you close a rental deal, and after you facilitate the deposit of gross commission or rental fee into our Bank of America business operating account, you will visit https://stuartstjames.com/deal/ and provide supporting documentation for your transaction and indicate how you would like to be paid (including providing your Direct Deposit information if it's a first-time transaction). On rental deals, the supporting documentation you upload includes:
Rental brokerage fee disclosure, if the client refuses to sign the disclosure, you must still fill out the document completely, sign and date, and print the client's name and check the box that the client refused to sign, or, if the renter is not paying a fee for some reason (i.e. landlord is paying it), upload documentation of that fact (an email or similar will suffice)
The fully-executed tenant lead law notification, if applicable
A copy of the fully executed lease
Do you need my bank info for Direct Deposit?
Yes, you will provide that at https://stuartstjames.com/deal/ when submitting your first deal.
Can I accept a personal check from my client for the broker fee?
A client can write a personal check, but under no circumstances can that check be written and made payable to you personally. According to Massachusetts General Laws, Part I, Title XVI, Chapter 112, Section 87RR, all compensation must be made payable to the brokerage, Stuart St James, Inc. As a salesperson, you may not accept compensation directly from any person except your licensed broker. There should be no uncertainty or confusion around this very important matter.