Best Real Estate Brokerage for Real Estate Agent Investors in Massachusetts
More than 30% of Stuart St James real estate agents are Massachusetts real estate investor agents
This happened organically and includes individual real estate investor agents, multifamily apartment brokers in MA, and real estate investor agent teams. The true no-nonsense 100% commission real estate brokerage model of Stuart St James inherently aligns very well with real estate investor agents, making Stuart St James the most real estate agent investor-friendly brokerage in Massachusetts and an absolute "no-brainer" choice.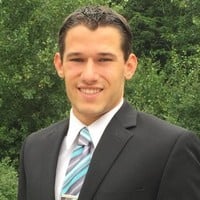 It has been awesome. I do the same stuff I did before, but make more money. Easy process to sign up and get started. The main reason why I joined Stuart St James is the flexibility and generous commission compared with old brokerage models.
- Nick Hoffman
Worcester Massachusetts Real Estate Investor Agent

Join Today
Stuart St James is a Massachusetts virtual real estate brokerage built for newly licensed real estate agents. Join the best 100 percent commission real estate brokerage for new Massachusetts real estate agents.
Massachusetts Real Estate Investor Agents Join Stuart St James
Social proof, specifically from top real estate agent investors in Massachusetts, demonstrates Stuart St James helps investor agents solve a big problem in their business and their life.
Specific result testimonials from actual real estate investor agents who have joined Stuart St James make it clear Stuart St James is the best brokerage for real estate agent investors in Massachusetts.
These are testimonials that show it's completely possible to get the specific results investor agents want by working with Stuart St James – becoming a 100% commission real estate investor agent is made possible because Stuart St James is a virtual real estate brokerage for investors in Massachusetts.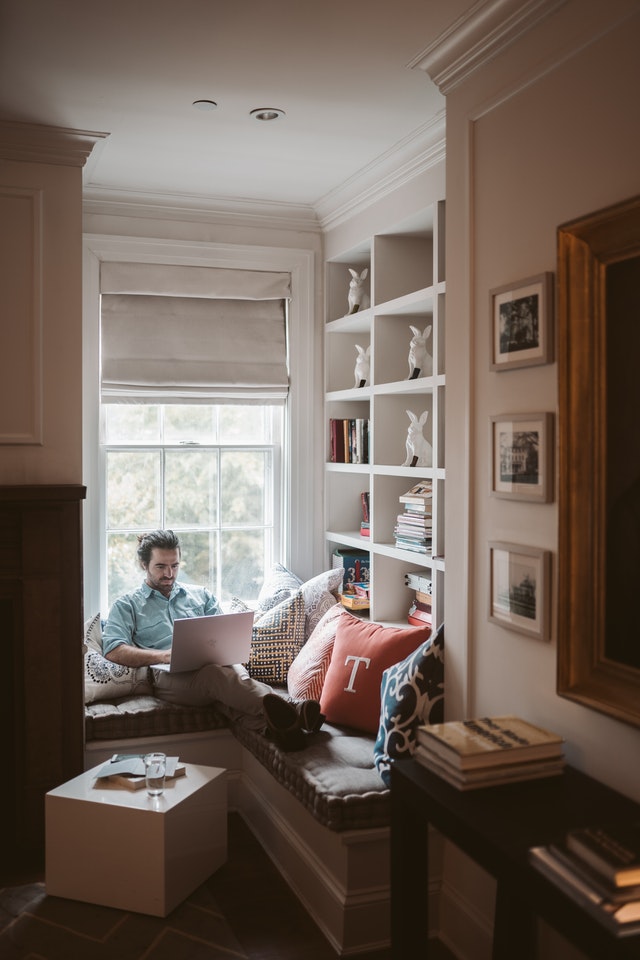 I love Stuart St James because it gives me great flexibility and all of the resources are provided in order to succeed. Some of the reasons I chose Stuart St James are the great commission structure and low fees, whereas before I was paying a desk fee, along with the flexibility of not having to go into an office.
- Brennan Ross
Boston Massachusetts Real Estate Agent Investor
The actual words and language, literally, of real estate investor agents are powerful and serve as the best marketing we could ever hope for because these very specific messages from actual Stuart St James agents enter the conversation a real estate investor agent is already having in their own head.
The Best 100 Percent Commission Real Estate Investor Agent Plan for Your Massachusetts Business
Launch
J
o
i
n
N
o
w
100% Commission
$97 Transaction Fee
E&O Insurance Included
No Setup Fee I love Stuart St James, it's a great model and works perfectly for what I need to do. I only do real estate deals when convenient or when it is necessary for a project I am working on.
- Nick
Central Massachusetts Real Estate Agent Investor

Which Investor Agent Friendly Real Estate Brokerage Should I Join in MA?
Questions Real Estate Agent Investors Ask When Joining a 100% Commission Virtual Real Estate Brokerage for Investors
No, there are no transaction minimums or quota and you will not be asked to leave if you haven't closed a deal in x months. Your investment strategy is your own, and we respect that – some of our investor agents only do a select number of deals annually for their own income producing real estate portfolio. A broker will not look over your shoulder and eagerly ask you when you will close your next deal – it should be evident gross commission as a result of closing a deal is immaterial to Stuart St James, as 100% of gross commission is passed to agents, save a relatively inconsequential transaction fee in our Launch plan.
There's no minimum term or commitment period when affiliating with Stuart St James.
Yes. In order to qualify to sell HUD homes, Associate Brokers and Selling Agents register on the HUD Homestore site using their personal real estate license number and their Principal Broker's Name and Address Identification (NAID) Number. Stuart St James has a HUD-issued Principal Broker NAID which allows registered real estate agents on our team to show, advertise, and submit offers on HUD Homes. This has proven valuable to many of the real estate investor agents on the team.
The only document we electronically sign is the decades-old standard independent contractor agreement (ICA) promulgated by the Greater Boston Real Estate Board (GBREB) with the fee schedule on our website as an exhibit – transparently available for your full review
here (Launch plan PDF).
Yes. The investor agents on the team are Massachusetts real estate agents who are investors themselves. They not only enjoy helping new real estate investors not yet licensed get into investing but also have their own income producing real estate investor portfolios as well, including multifamily unit deals – and they're doing that with the luxury of taking home 100% commission on their transaction side, which is a significant and material amount of money.
All earnest money deposits, along with additional Purchase & Sale Agreement (P&S) deposits, are held in escrow by your seller's real estate attorney / closing attorney, not Stuart St James.
Gross commission is always made payable to Stuart St James and deposited by you, or wired by a closing attorney, into our business operating account (mailing of checks causes significant delays in processing and transferring your net commission). After submitting supporting transaction documentation and your gross commission deposit clears (which typically takes one business day), transfer of your net commission is immediate via two payment options of your choice (1) Direct Deposit (free) which takes two banking days or (2) wire transfer ($30 fee) which is most oftentimes same day.
No. Stuart St James does not charge agents different transaction fees for different priced properties. Some of our investor agents are multi-family apartment brokers in Massachusetts and do million dollar deals. Many of our agents sell million dollar homes in Massachusetts, watch this million dollar MA real estate agent video interview.
No. Massachusetts decouples MLS access from Realtor status and there's no requirement to join the National Association of Realtors (NAR), Massachusetts Association of Realtors (MAR), or the Greater Boston Real Estate Board (GBREB) to affiliate with Stuart St James.
No, it's not required – if you're simply looking to hang your license and/or keep fees low, access and affiliation with a MLS is optional. Membership to New England's largest MLS system, called MLS Property Information Network (MLS PIN), is optional and costs $126 per quarter. That said, MLS PIN access is nearly ubiquitous across our investor agent team members.
Most definitely, 100%. Simply follow the professional standards of practice related to advertising (254:CMR 3:00:9) outlined by the government of Massachusetts. All of our investor agents are scaling their own businesses and property groups.
It's a simple and straightforward process which can reasonably be accomplished in well under one (1) business day. We've automated nearly the entire process which has allowed us to eliminate a one-time agent setup fee. We electronically sign the ICA, you pay your first monthly agent fee, we provision you a stuartstjames.com G Suite account, file the necessary affiliation paperwork with the Board, and share a welcome email with you.