Compare Massachusetts Real Estate Brokerages. Find the Best Real Estate Brokerage in MA for Your Agent Needs.
---
Discover the best fit for you as a Massachusetts real estate agent with a transparent look at real estate agent GCI (gross commission income) and fee structures at real estate brokerages in Massachusetts.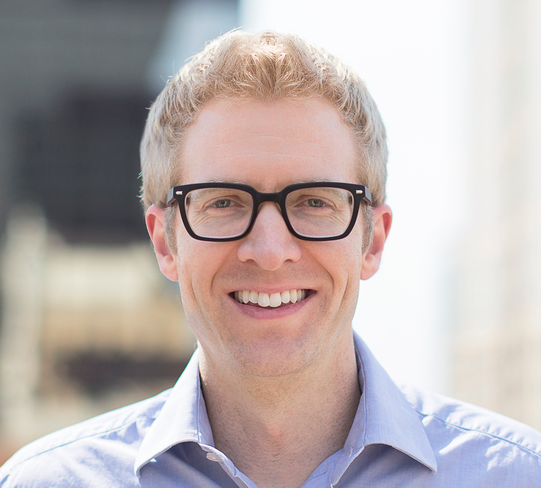 "I genuinely believe 100% commission for real estate agents is more important than ever."
Darin Thompson, Founder & CEO, Stuart St James
Use the comparison tables below to see how Stuart St James stacks up against a "big national brand" brokerage and a local "aggressive firm". You'll see side-by-side analysis of how different realty firms charge different fees and provide different levels of income to agents – hands-down, Stuart St James offers agents the highest percentage of real estate GCI (gross commission income), with transparent low fees, and a virtual office model!
Once a real estate agent establishes what's important to growing their real estate business, especially in the context of understanding what they need from their broker, it's time to evaluate and compare real estate brokerage income models.
Which Massachusetts Real Estate Company Has the Best Commission Split?
Massachusetts Real Estate Agents Make the Most Money With Stuart St James' 100% Commission Model
A comprehensive and transparent view into both the income and fee structure that a brokerage offers its agents, coupled with clear expectations about what specific support, tools, and assistance is to be provided by the broker, will position a real estate agent to make an informed decision about what brokerage is right for their situation.
Compare the income and fee structure of three very different Massachusetts real estate brokerages:
Household name "big national brand"
Stuart St James
Local "aggressive firm"
Comparisons are based on an estimated annual residential sales value of $3,600,000 from 12 transactions, with an assumed 2.5% commission per transaction side, and total gross commission income (GCI) of $90,000.
Compare Top Real Estate Companies in Massachusetts
Questions to Ask When Joining a Real Estate Brokerage in Massachusetts
How to Choose the Best Real Estate Brokerage in Massachusetts
No, there are no transaction minimums or quotas at Stuart St James and you will not be asked to leave if you haven't closed a deal in x months. A broker will not look over your shoulder and eagerly ask you to forecast deal flow against your goals or ask when you will close your next deal – it should be evident gross commission as a result of closing a deal is immaterial to Stuart St James, as 100% of gross commission is passed to agents, save a relatively inconsequential transaction fee in our Launch plan (the Elevate plan has no transaction fees). Naturally, this level of flexibility and independence allows all agents, including part-time real estate agents, to build the real estate business they choose and practice real estate as much or as little as they want.
There's no minimum term or commitment period when affiliating with Stuart St James.
The only document we electronically sign is the decades-old standard independent contractor agreement (ICA) promulgated by the Greater Boston Real Estate Board (GBREB) with the fee schedule on our website as an exhibit – transparently available for your full review here (Launch plan PDF) and here (Elevate plan PDF).
Yes. As a Stuart St James agent, you will have immediate and exclusive access to highly qualified real estate leads in the markets you serve at no upfront cost via our optional Opcity lead generation partnership.
All earnest money deposits, along with additional Purchase & Sale Agreement (P&S) deposits, are held in escrow by your seller's real estate attorney / closing attorney, not Stuart St James.
Gross commission is always made payable to Stuart St James and deposited by you, or wired by a closing attorney, into our business operating account (mailing of checks causes significant delays in processing and transferring your net commission). After submitting supporting transaction documentation and your gross commission deposit clears (which typically takes one business day), transfer of your net commission is immediate via two payment options of your choice (1) Direct Deposit (free) which takes two banking days or (2) wire transfer ($30 fee) which is most oftentimes same day.
No. Massachusetts decouples MLS access from Realtor status and there's no requirement to join the National Association of Realtors (NAR), Massachusetts Association of Realtors (MAR), or the Greater Boston Real Estate Board (GBREB) to affiliate with Stuart St James.
No, it's not required – if you're simply looking to hang your license and/or keep fees low, access and affiliation with a MLS is optional. Membership to New England's largest MLS system, called MLS Property Information Network (MLS PIN), is optional and costs $126 per quarter.
Most definitely, 100%. Simply follow the professional standards of practice related to advertising (254:CMR 3:00:9) outlined by the government of Massachusetts.
Yes. When you join, you'll be given (free) access to a complete library of forms, one set promulgated by the Greater Boston Real Estate Board and the other set promulgated by the Massachusetts Association of Realtors (MAR). You get both.
It's a simple and straightforward process which can reasonably be accomplished in well under one (1) business day. We've automated nearly the entire process which has allowed us to eliminate a one-time agent setup fee. We electronically sign the ICA, you pay your first monthly agent fee, we provision you a stuartstjames.com G Suite account, file the necessary affiliation paperwork with the Board, and share a welcome email with you.
Stuart St James is a Massachusetts virtual real estate brokerage with agents all across Massachusetts. Residing in Boston is not a prerequisite to join – we even have multiple agents on the team licensed in Massachusetts yet who reside out of state. You do not need to come to Boston if and when you join, there's no need to come to Boston and we won't ask you to do so.
Yes, real estate agents at Stuart St James are given access to a full library of professionally designed real estate marketing templates easily customized for open houses, private showings, and direct mail.