Real Estate Agent Technology Stack for Lead Generation & Hyper-Local Niche Web Presence
Stuart St James Best-of-Breed Tech Stacks Get Our Agents MORE Leads & Closed Deals
Real estate agents at Stuart St James have access to best-of-breed real estate agent tech stacks at exclusive prices to generate buyer and seller real estate leads and have their own personal modern hyper-local web presence with or without MLS IDX integration.
Stuart St James is proud to partner with AgentFire, the #1 rated real estate marketing solution, to power our real estate agent tech stack. AgentFire helps real estate agents stand out with hyper-local Spark Sites, fully hosted and done-for-you technology with and without IDX integration from our exclusive IDX integration partner, Showcase IDX.
LEAD CATCHER
Corporate Generated Leads from Stuart St James with Corporate IDX CRM Access & Features


$47/month
AgentFire Website
Get the #1 rated real estate websites of 2021 at our discounted rate, which INCLUDES ShowcaseIDX and our preferred setup!
$107/month
If you're not interested in having your own hyper-local website but still want to receive higher quality leads at a fraction of what you'd pay with Zillow or other large portals, you can opt into our Lead Catcher program. In addition to providing you onine real estate leads, Lead Catcher allows you to access our corporate CRM so you can load your clients into our system, create custom property searches for them, deliver new listings to them via email that match their search criteria, and maintain visibility and control over your clients.
SSJ is proud to partner with AgentFire - whose highly scalable real estate websites, otherwise known as 'Spark Sites' - as well as marketing solutions, have earned them the highest overall rating of any website solution for multiple years running!
With Spark Sites, you're getting a fully-hosted done-for-you technology that can be scaled to meet your exact needs.
Included with your Spark Site is Showcase IDX - which boasts an over 95.1% Consumer Retention Ratio and 91% SEO VALUE (compared to the next highest at just 62% and 59.3% respectively)
If a real estate technology stack is helpful to you and your real estate business, we offer compelling options. If done-for-you technology is not necessary and you want a completely independent self-service real estate technology stack, we offer tested and proven guidance there too. And if diversifying your real estate lead generation strategy and drastically lowering effective cost per lead or having a personal hyper-local web presence aligned to your niche that you own and control is not material to your business at all, that's fine too!
Regardless of what path you select, if you plan to have a website, you need a domain name. We recommend Hover as our domain name registration platform of choice. Hover makes it easy to find the perfect domain name for real estate agents because they comprehensively list all top-level domain (TLD) extensions (i.e. .com, .estate, etc.) along with suggestions, private registration is free, and Hover doesn't overwhelm you with endless upsell and cross-sell offers during checkout.
Instead of pushing mandatory fees or shame-on-you commission splits and justifying them by provisioning lame outdated technology, Stuart St James makes best-of-breed real estate agent technology stacks optionally available to real estate agents at prices not available on your own.
Tech Every Real Estate Agent Needs in 2022
The bare minimum must-have real estate agent tech tools for agents focused on creating modern and evergreen real estate lead funnels, building a steady stream of real estate lead pipeline, lowering cost per real estate lead, and closing deals include:
A robust hyper-local website with IDX integration you own and don't rent from your broker
Buyer and seller lead generation and lead capture funnel capabilities
A CRM system to see and control your leads and follow their activity that does not abdicate the responsibility to a third-party like Zillow who will sell your client's information and potentially displace you as the agent of record
Automation to engage, nurture, and follow up with leads in a personalized way, at scale
If you're an agent at Stuart St James, we'll guide you to optionally available curated tech stack packages available at prices you cannot achieve as an individual agent, or, give you tested and proven guidance on how to go down a completely independent self-service path (which is fine too).
Either way, you as the agent own your web presence, if you go with Core + IDX and decide to leave Stuart St James at some point, we would support that transition and you could seamlessly take over monthly payments to AgentFire directly and not lose any data, nothing will be held "hostage" – in that scenario, you would assume MSRP pricing from AgentFire of course and no longer be able to unlock the price savings Stuart St James passes onto you.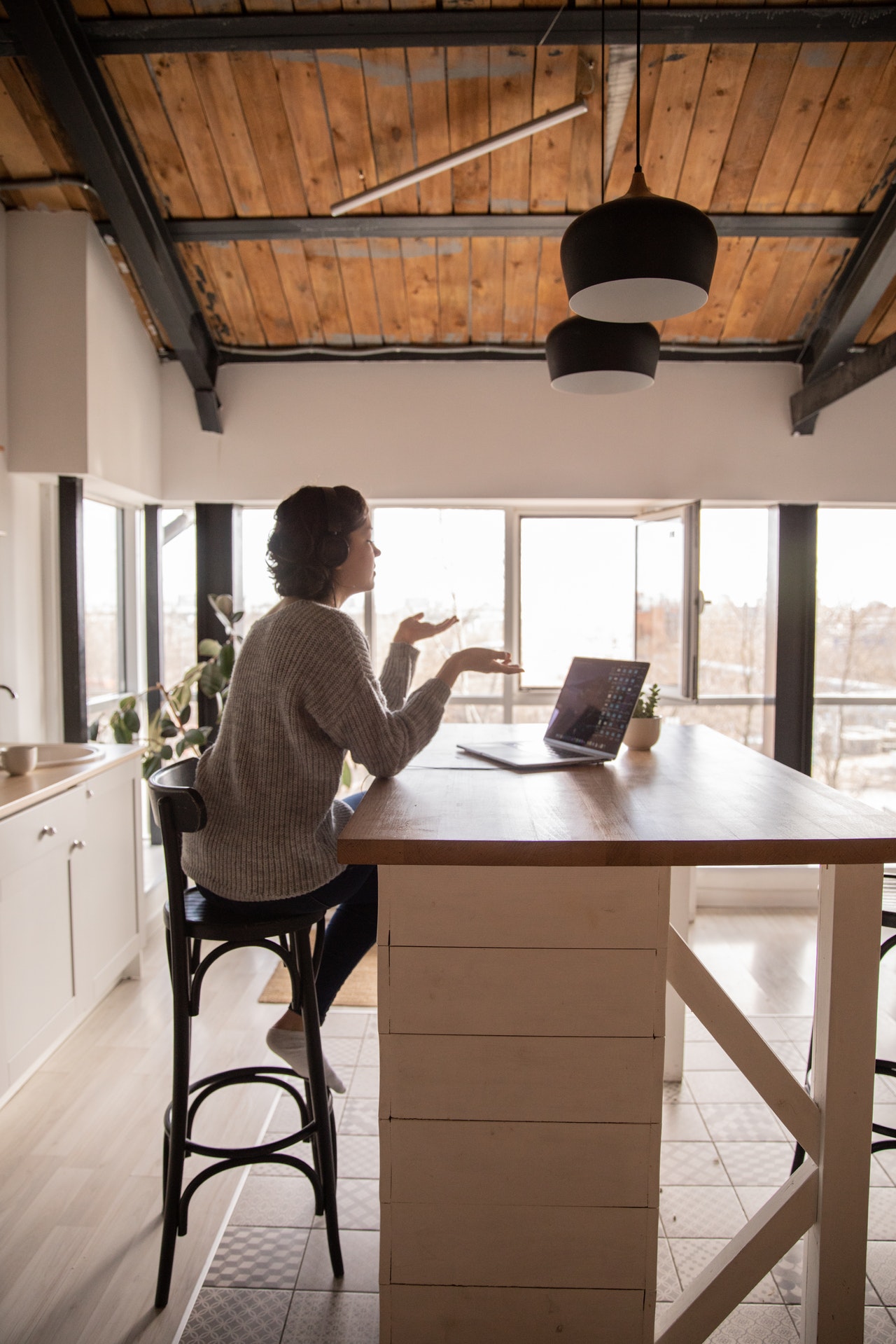 Why Real Estate Agents Need Their Own Website (Not a Rental)
As a real estate agent, have you ever asked yourself, "Do I really need my own real estate website?"
Yes, if you're a real estate agent who wants to create your own pipeline of leads and close deals, you need your own website that you control!
Solely relying on your brokerage or a third-party platform like Facebook, Instagram, or YouTube to market yourself is short-sighted and potentially dangerous – never build a business entirely dependent on someone else's platform.
If you can't market yourself online or demonstrate the basic technical know-how to have a polished website stood up (even if you have it done for you), how are tech-savvy buyers and sellers who begin everything they do today online going to entrust you to help them? How will they even know you exist?
And while having a presence on social media websites and your brokerage's website is fantastic and should absolutely be part of a larger real estate agent web presence strategy, you don't own those profiles and infrastructure, you rent them.
You absolutely must have your own personal mothership on the web, something that you own and control.
Stuart St James supports agents and wants to eliminate you ever worrying about things like:
My broker holds the content I created hostage so I can't leave
I can't add a retargeting pixel to my real estate website
My brokerage gave my leads to other real estate agents
No one can find my real estate website on Google
The webpage I have with my brokerage doesn't offer SSL
My brokerage doesn't have a website backup strategy, they "lost" all the content I created and all my leads
If you have your own personal real estate agent website you own and control, you don't have to waste a single moment thinking about these things and can focus your time, effort, and attention on production..
Studies show 86% of homeowners do two weeks of online research before selecting a real estate agent with whom to work, if you're a real estate agent running your business like a business, you know there's a massive opportunity cost in running your business without owning (not renting) a personal website.

Stuart St James offers real estate agents an undeniably compelling business opportunity - join us today!
Stuart St James is one of the fastest-growing real estate brokerages in Massachusetts. We offer an undeniably compelling opportunity to grow your business. Join the best 100% commission real estate brokerage for Massachusetts real estate agent entrepreneurs.