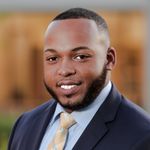 Guerrio Anilus
Massachusetts Real Estate Salesperson
Why I Joined Stuart St James
Exceptional Real Estate Service Centered on Integrity, Innovation, and Client Success
Joining Stuart St James as a real estate agent was a deliberate and exciting decision for me, driven by several key factors that align with my professional aspirations and values. This esteemed agency stood out to me as a beacon of excellence within the industry, and I am proud to be part of a team that shares my passion for providing exceptional service and creating meaningful connections with clients.
One of the primary reasons I chose Stuart St James is their unwavering commitment to integrity and client-centric approach. The agency places a strong emphasis on building long-term relationships based on trust, transparency, and personalized attention. This resonates deeply with my belief that real estate is not just about transactions, but about guiding and supporting individuals through one of the most important and impactful decisions of their lives.
Stuart St James also fosters an environment of continuous learning and professional growth. As an agent, I am constantly encouraged to expand my knowledge, stay updated on market trends, and refine my skills. The agency invests in the development of its agents, providing access to cutting-edge tools, training programs, and resources that empower us to deliver the highest level of service and expertise to our clients.
Additionally, Stuart St James is at the forefront of technological innovation in the real estate industry. The agency embraces advanced digital platforms and leverages data-driven insights to enhance efficiency, streamline processes, and provide a seamless experience for both buyers and sellers. This technological edge allows me to offer my clients a distinct advantage in the market, ensuring they have access to the latest resources and strategies to achieve their goals.
Furthermore, the collaborative and supportive culture at Stuart St James is truly exceptional. The team consists of highly skilled professionals who are not only experts in their field but also genuinely care about each other's success. The collective knowledge, experience, and camaraderie within the agency create an environment where we can learn from one another, share best practices, and collaborate to deliver exceptional results for our clients.
Finally, Stuart St James' strong reputation and market presence provide a solid foundation for me to excel as a real estate agent. The agency has established itself as a trusted brand known for its professionalism, ethical practices, and commitment to excellence. This reputation opens doors and instills confidence in clients, enabling me to build strong relationships and thrive in this competitive industry.
In conclusion, choosing to work with Stuart St James as a real estate agent has been a gratifying and purposeful decision. The agency's values, dedication to client satisfaction, commitment to continuous improvement, technological prowess, and supportive team dynamic align perfectly with my own professional goals and principles. I am honored to be part of this exceptional organization, where I can make a meaningful impact in the lives of my clients and contribute to the continued success of Stuart St James.