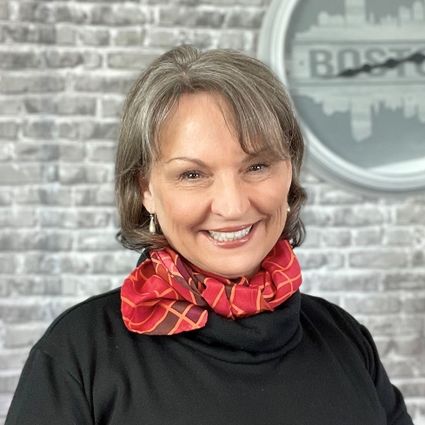 Karen O'Brien
Massachusetts Real Estate Broker
BOSTON & THE 'BURBS, LET'S GET YOU TO WHERE YOU WANT TO BE
PERSONAL SERVICE FROM A NATIVE BOSTONIAN
Karen has listed and sold real estate for the last 21 years, most recently in the Boston area where she also spent 12 years working with seniors downsizing to a retirement community. She is a problem solver and a mecca of information for someone planning to downsize!
"I was first an agent in San Francisco, CA, where I worked with a lot of first-time buyers. In 2007, I moved back to Boston, MA where I grew up. I soon was employed by a retirement community for those 62+ and sold apartments in a cooperative, an unusual form of ownership in this area. "I love this business and find deep satisfaction is guiding people to make wise decisions based on their own needs and circumstances. I have experience selling • Condos • Single family Houses • Multi-unit buildings • Tenants -in-common units • Co-ops• Luxury Condos •& Retirement Communities.
Making a major move is about having a PLAN and a strategy. I can help market and sell your home and find a new spot to land. Working with me means we try and cover all bases up front. I even help you stay organized with a calendar timeline!
Karen O'Brien is a Massachusetts real estate broker since 2014. She started a YouTube channel in 2020 called Boston & the 'Burbs to help educate consumers not only about the real estate market, but neighborhoods in the city of Boston and surrounding suburbs and towns. If you are moving in and out of Boston it really helps to get a feel for the town you are going to. Whether you are moving across town or across the country, Karen shares information to help you make good decisions.
"Since a Massachusetts license is good anywhere in Massachusetts, I can be a big help when moving to different counties in the metro Boston area and bring cohesiveness to a sell and buy client. Boston & the 'Burbs has been a big help to many out-of-state clients and I invite you to check out my channel to get to know me before you hire me!"