Many newly licensed real estate agents need help in how to present an offer to a listing agent.
Perhaps you've been searching for advice and counsel on:
Top questions to ask before making an offer on a home
What should I ask a listing agent before submitting an offer?
What to consider before making an offer on a house?
Before a buyer's agent ever presents an offer, a critical conversation must occur with the listing agent. But what do you ask listing agents, what do you actually say?
Knowing what to ask listing agents and gaining the right insight can make the difference between an accepted offer and your client missing out on the house of their dreams.
Here's a roundup of the actual questions experienced buyer's agents ask listing agents before presenting an offer to purchase real estate.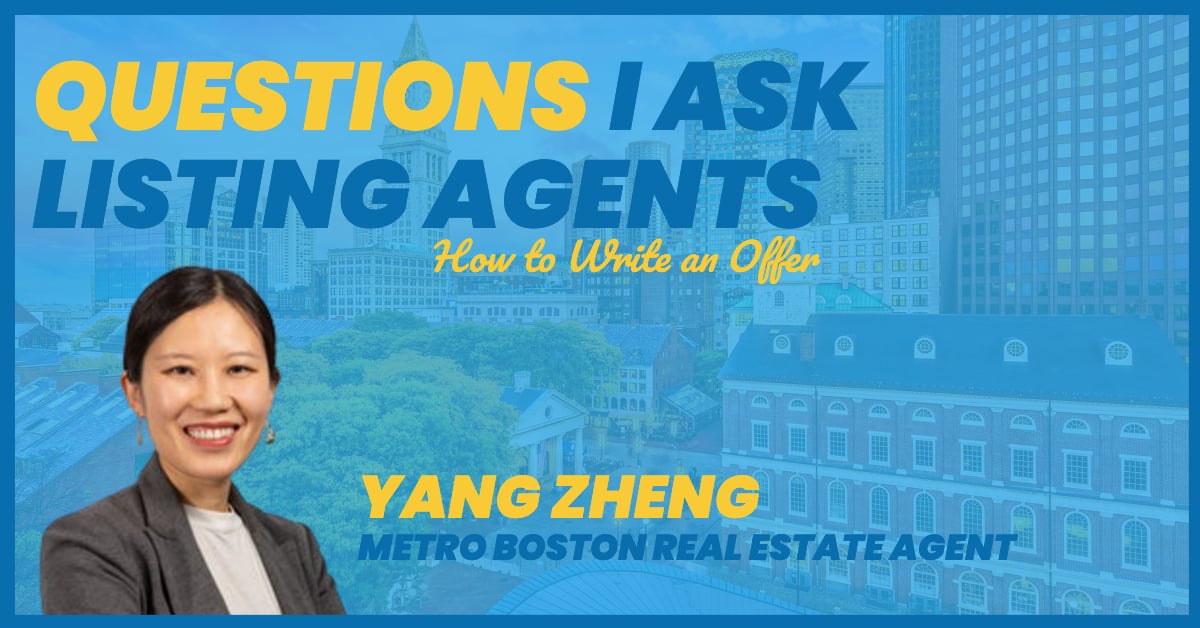 Why is the owner selling the property?
Why I Ask: I can learn a little bit about the seller. Sometimes a listing agent will tell you the seller's background, such as his or her job, or something about their family. It depends on the situation, some sellers are eager to sell quickly and relatively easy to negotiate with, while some can wait and are looking for top dollar that meets their expectations. That being said, I also notice that some listing agents don't talk much about the seller and give only limited information. In those situations, my guess is there is something they don't want to disclose that would put their clients in a position of disadvantage.
Any problems with the house you're aware of and can you provide a disclosure form?
Why I Ask: In today's highly competitive market, buyers are often forced to forgo inspections to have a realistic chance at winning a bid. Getting information upfront and asking about known issues and obtaining a disclosure form is a good starting point in understanding any major issues before a purchase if an inspection isn't possible.
How old are the roof, windows, and HVAC system(s)?
Why I Ask: Again, just getting as much information as possible about the home before an offer is crucial. Listing agents may not always include these details so it's good to ask so buyers know what they are getting into and make an educated decision as to whether they want to write an offer or not.
What's the reason for selling?
Why I Ask: I find this simple question will often open up a dialogue with the seller's agent to get a sense of who the owners are. Having insight into who the owners are as people, not just sellers, may help buyers put a personal touch on an offer with a letter and a video that can be a difference-maker between offers of similar value.
How much interest have you had so far, how has the open house traffic been, and do you have any offers yet?
Why I Ask: This question is really aimed at understanding just how competitive the landscape has been. If the agent tells you it's been non-stop action with their phone ringing off the hook with dozens of private showings before the open houses and a constant flow of traffic, you can get a sense that you need a very strong offer, well over the asking price. If you know several offers have already been submitted, that also helps you position your offer better.
At what price do you think this will land?
Why I Ask: Getting an understanding from the listing agent on where they think the price will end up and the logic and reasoning they used with their seller to set the asking price is just another data point in making a decision on where to put your offer. If this is truly your buyer's dream home and location, any information you can gather to help them make the most informed and competitive offer will help.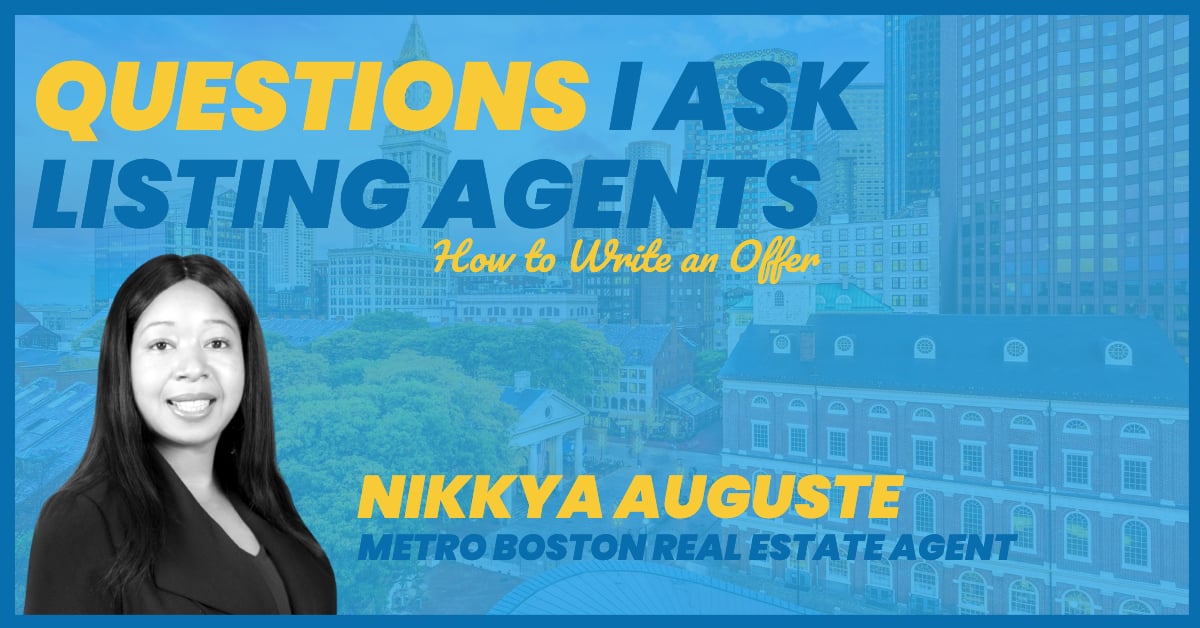 Has the seller found another home?
Why I Ask: If the seller has moved to or closed recently on a new home this will let you know they are motivated because no one wants to pay for two mortgages. In today's market, the buyers still want to offer the highest and best but this can be perfect for negotiation during the home inspection process if repairs are needed or if the parties opt for a concession if the seller is unwilling to repair items due to time constraints, etc. This will also let you know that the seller wants to close as soon as possible.
Will this transaction be subject to the seller finding suitable housing?
Why I Ask: If the seller hasn't identified a new home and received acceptance on their offer, you want to ask if this transaction will be subject to the seller finding their next home. This question is important because you'll need to explain this to your buyer in case they have an upcoming lease renewal and let them know that there is a possibility it can take the sellers time to find a home in today's market which can potentially delay the sale of the subject property. This also helps with coming up with a closing timeline.
Any offers on the table?
Why I Ask: This question will help buyers know if there is competition and how aggressive they'll need to go within their budget's reach if needed. It's good to also explain to buyers to submit their highest and best offer to purchase because in today's market there really isn't a second chance to negotiate.
Why is the seller selling?
Why I Ask: I like to watch for the body language of the listing agent if at an open house. I also ask this question to hear how much the sellers love their present home, to see if the sellers are staying in the neighborhood or a surrounding town, relocating or not purchasing another home at all, downsizing or upgrading on size. This helps also to see how motivated the seller is.
Is there an offer deadline?
Why I Ask: You need to know this so your buyers' offer is still valid when the sellers actually make a decision. While you would like to lock up the subject property before, for example, an open house takes place and the property is theoretically exposed to more buyers, yet given the current seller's market, that's not really your decision to make.
How much are the average utility costs?
Why I Ask: This gives the buyer an idea of what they'll be paying but I also explain to the buyer it depends on usage as well. Much of working with buyers is about setting expectations, and do so early in the home buying process.
Does the fireplace work (when applicable)?
Why I Ask: You need to know this to make sure it's not for decorative purposes only or if it needs repair – New England winters can be cold and long and a (working) fireplace can be a material part of a buyer's decision to write an offer on a home.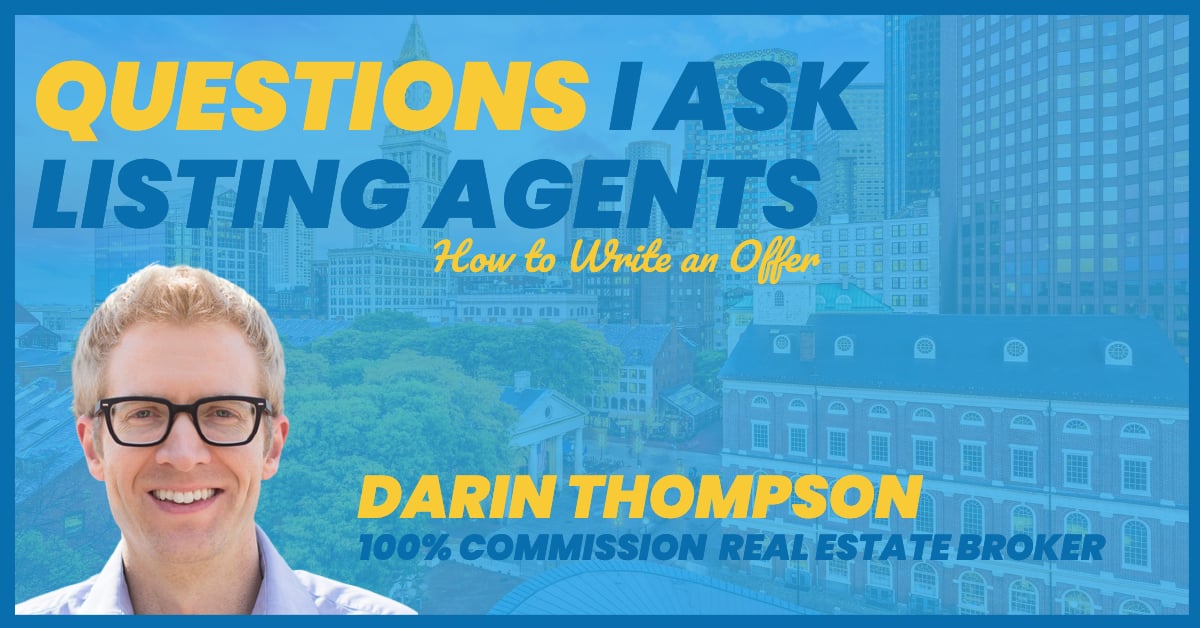 How quickly does your seller want to close?
Why I Ask: Don't assume the seller wants to or can match your buyer's speed – market dynamics are odd during the pandemic, it may actually be difficult for the seller to reasonably exit their existing home quickly because they might need to find their next home and in a seller's market with competitive multiple offer situations, that's inherently difficult. This is also an area where you set expectations with your buyer and can demonstrate transaction flow and market knowledge – a kease back is no longer uncommon, and in certain red hot (seller's) markets, the seller might even get that at no charge, you need to be the one to inform your buyer of such a potential outcome, not someone else.
As a real estate agent, before you ever ask your broker "How does this offer look?", make sure you speak with the listing agent and ask the above-mentioned questions. Many agents need guidance in how best to present a real estate offer, hearing directly from experienced agents makes a huge difference in leveling up the expertise of the entire real estate community.