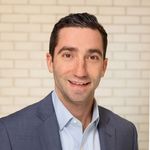 Oliver Katz
Massachusetts Real Estate Salesperson
Oliver Katz MA Real Estate Journey
Oliver has worked in the real estate industry for 10 years. Growing up in Boston, he spent summer's working for a general contractor specializing in urban townhouse renovations. This is where his passion for real estate and the built environment gained speed.
Deciding to pursue a career in construction management, Oliver was accepted into Suffolk Constructions Career Start program. The two year training program enabled entry level Project Engineers to work within the three main operating systems of the company: field operations, project management, and estimating.
Realizing his interests lie beyond construction and with the entire real estate process, Oliver shifted his career from construction management to real estate development. In 2018, he was accepted into UC Berkeley's Master of Real Estate Development & Design program. The rigorous 11-month program allowed Oliver to gain exposure to all aspects of the development process.
Oliver currently works for a Boston based developer, with responsibilities ranging from project and property management, to tenant relations and lease negotiations.
Coupled with his deep Boston roots, Oliver uses his broad experience in the real estate field to help clients find, negotiate, and close transactions.