Page load times are important, even for real estate websites.
Our real estate technology stack is very important.
Stuart St James, working with Your Entrepreneur Inside, took a very intentional step to optimize real estate brokerage website speed and performance.
What did we do?
We switched website hosting providers.
It doesn't sound like a big deal, but, we saw a massive 56% reduction in page load time simply by moving to WP Engine!
Stuart St James moved its portfolio of WordPress real estate websites to WP Engine, a fully managed WordPress hosting provider with the fastest servers on the planet.
Here's a look at the results of a website speed test on Boston Condo Guy before we switched real estate website hosting providers.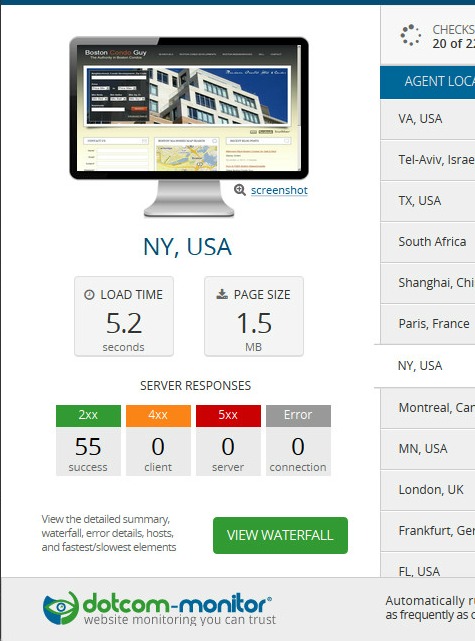 Immediately upon migrating our real estate websites to WP Engine, we saw page load time go from 5.2 seconds to 2.3 seconds, a 56% reduction.
Here's the same website speed test conducted after the migration to WP Engine.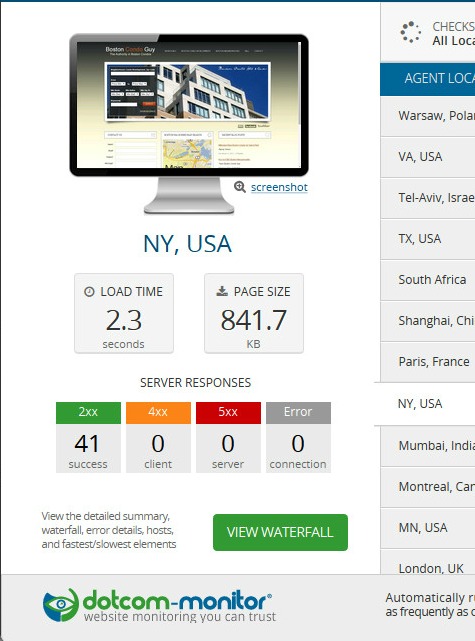 Why Real Estate Agent Website Speed is Important
For all intensive purposes, 100% of real estate buyers start their home search online.
Google is maniacally focused on making the web faster.
High performance web sites lead to higher visitor engagement, retention and conversions." Google Developers
As a real estate brokerage, we want visitors to our websites to stay longer and get to the content (i.e. property listings) they ultimately fall in love with and want to buy.
Buyers on our websites oftentimes view tens if not hundreds of property listings, and they need to be able to do that consistently fast, or they'll go elsewhere.
When WP Engine was introduced to us by our digital agency partner Your Entrepreneur Inside, and what using their hosting would do for our WordPress-based real estate websites, it was clear what we should do.
56% performance optimization is incredible, the before and after website speed tests don't lie.
Best WordPress Real Estate Agent Website Hosting Provider
Before using WP Engine, we hosted our real estate websites with a low-cost hosting provider that didn't specialize in highly optimized WordPress-based websites for real estate.
What we like about WP Engine is the speed and scalability, both the automated backup and staging capabilities offered, and the airtight WordPress security.
Additionally, the support with WP Engine is fantastic.
If we had a hosting related issue with our previous hosting provider, we'd invariably be stuck on the phone or waiting anywhere between 12 and 36 hours for email responses.
With WP Engine, their live chat support is tip top and email ticket response is lightning fast.
While we believe using WP Engine for our real estate WordPress websites gives us a competitive advantage, we welcome and actually recommend other brokerages and individual agents use WP Engine for their real estate website hosting needs as it's only going to speed up the entire web and make the home buying and selling process more enjoyable and efficient for everyone involved.